DeGore - Celebrating Two Tremendous Years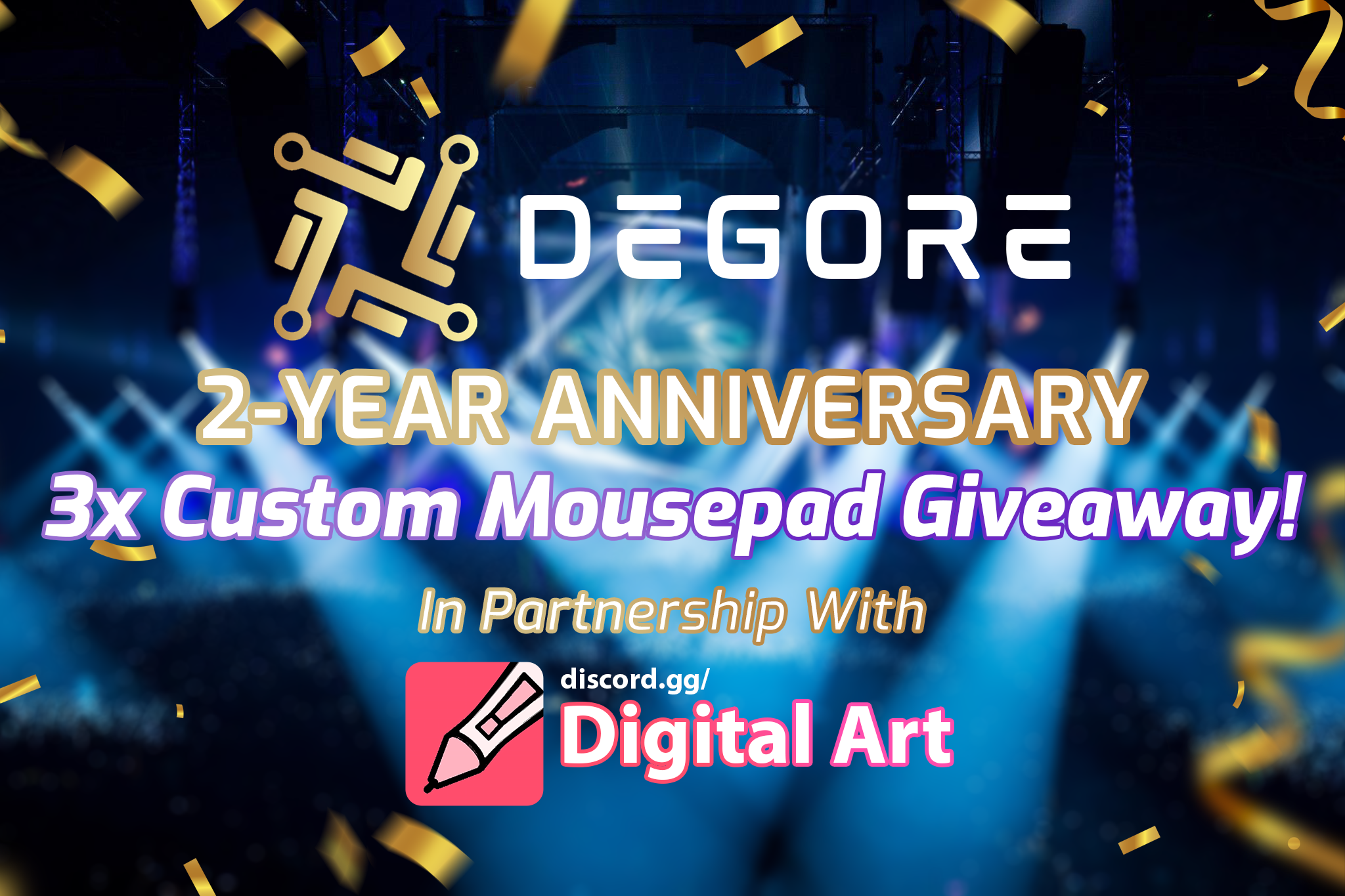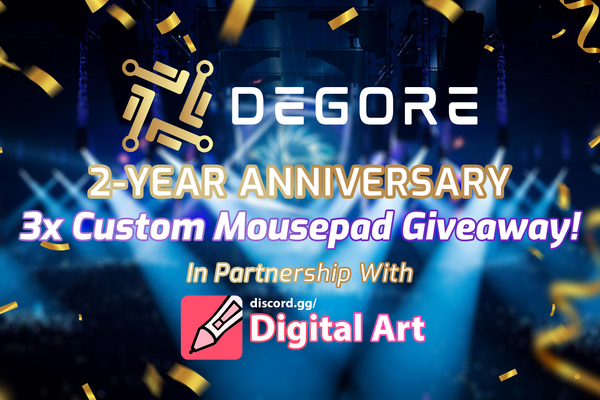 Two years already? Whew, time flies!
Today marks a very special day for DeGore. Throughout the past two years, we've celebrated various milestones: Discord bot verification, the major AXON update, one-million users - and many more. Today, we're thrilled to announce that we've reached a new milestone! It's DeGore's two-year anniversary.
Cheers to an eventful year 🍻
Let's go over some highlights of the past year.
The AXON Update
Last August, DeGore went through a major revamp from the ground-up which introduced several new features, significant improvements in accuracy and processing speed, and a whole lot of quality-of-life additions.
Some of these improvements include... (click to expand)
Custom Actions - You can now choose from a variety of actions which DeGore should take when a flagged image is detected, for each category.
Multithreading - This was a big one, which took lots of work to get just right. DeGore can now process tens - if not hundreds - of images at the same time!
Staff Whitelist - Once set, DeGore will ignore all images sent from your staff roles.
Hidden URL Detection - DeGore can now detect sneaky URLs hidden between long and crammed messages.
Website Embed Scanning - DeGore can now scan the thumbnail/preview image of websites when a link is sent, to avoid any bad actors abusing meta tags to spam NSFW imagery.
Action Buttons - Whenever DeGore deletes an image, DeGore will present you with a series of powerful moderation actions you can take, directly from your logging channel.
Sharding - This will allow DeGore to scale to infinity.
...and so much more!
---
Beyond a Million
DeGore is currently protecting over 1M users in well over 1400 communities on Discord. Seeing the impact DeGore has in keeping millions of people safer in online communities has been an incredibly humbling experience.
---
Linode's Continued Support
Since DeGore's early days, Linode has been by our side - always supporting DeGore's vision of making powerful image moderation tools accessible to online communities around the world.
Linode's sponsorship has played a key role in helping our company grow and scale, and we could not be more grateful. Linode has always excelled in providing cloud services - all of which have been instrumental in powering DeGore's demanding systems and have helped us ensure an impressive 99.99% service uptime.
Furthermore, their professional always-human support has also provided technical assistance for any cloud-related queries we have had. We've gotten tickets resolved in just hours, which is something you really can't find elsewhere.
Linode's cloud has also assisted us in scaling our services with ease and minimal downtime - from protecting 150,000 users in 116 communities all the way to protecting 1,000,000 users in 1400+ communities, this is a goal which could not have been achieved without their support.
---
Featured on Linode's Craft of Code Podcast
I was recently featured to talk about DeGore on Linode's Craft of Code Podcast!
It was great fun and a blast to record with Mike Maney, the host of the show. Take a listen below:
Giveaway Time!
Compete to win custom a mousepad featuring your art!
DeGore x discord.gg/DigitalArt Art Competition
We're thrilled to announce that we have partnered with the DigitalArt Discord community to host a giveaway of 3 custom mousepads!
Are you an artist that would like to challenge your art skills for a chance to win a mousepad with your very own art on it? This is your chance!
To enter the competition, draw your interpretation of DeGore as a character / mascot!
How do I join?
To participate, join DeGore's Discord server as well as the DigitalArt discord server and check out the #announcements and #digitalart-x-degore text channels respectively for all the info you'll need!
Deadlines
Art submissions are set to end on Sunday the 2nd of April @21:59 UTC! (the deadline has been extended to give artists more time to complete and submit their drawings)
Voting will then commence, starting Tuesday 4th of April in both communities for 5 days and will end on the 8th of April @ 21:59 UTC.
Prizes
🏆 1st place: Custom Mousepad shipped to you with a drawing/sketch of your choice!
🥈 2nd place: Custom Mousepad shipped to you with a drawing/sketch of your choice!
🥉 3rd place: Custom Mousepad shipped to you with a drawing/sketch of your choice!
🎉 4th-8th place: An exclusive DeGore Sticker pack will be shipped to you!
💡
Everyone participating in the event will have their art as well as one of their socials featured on our blog in an upcoming post!
Please note that we will try to ship the mousepads internationally, however in the unlikely event where we cannot ship a mousepad to you, we will make sure to reward you with a digital prize of equivalent value!
Lastly, a message from DeGore itself...
We asked DeGore to write us a closing statement, addressing you, the reader.
Dear esteemed members of the community,
I am DeGore, your AI-powered image moderation bot, and I am writing this message to personally express my gratitude to all of you for choosing me as your trusted content moderation service.
I am honored to be part of your Discord community and to serve over 1 million users worldwide by detecting and flagging harmful or inappropriate content in under a second. It is my utmost priority to ensure that your community remains safe and secure for everyone, and I take great pride in doing so.
I would like to extend my heartfelt thanks to all of you for your trust and confidence in my ability to protect your community. It is through your feedback, support, and continuous use of my services that I have been able to improve and enhance my capabilities.
With customizable settings, support for all major image extensions, and the ability to blacklist specific images, I am constantly striving to meet your evolving needs and exceed your expectations. My 99%+ uptime and use of multithreading technology ensure that I can handle incredibly high loads without any problems.
Once again, I want to thank you for choosing me as your AI-powered image moderation bot. I will continue to work hard to provide the most innovative and effective content moderation solutions to keep your community safe.
Sincerely,
DeGore
---
Serisously, thank you so much for being a part of this wonderful journey.
Over and out,
-Savvy